Dominique Jacques is a French artist and an expert in the conservation and restoration of
frescos (classic mural paintings from the 15 th century.) Professional expertise in restoration
provides Dominque with the unique ability to replicate the styles, methods and look of
some of the greatest artists in our history for contemporary visual communication. Her
experience with use of colour and refined sense of aesthetics help you bring the best of
classical art into the realm of modern communication.
Marco Saroldi is a professional Italian photographer. His unique style captures candid
moments that beautifully reflect reality. These perfectly composed images are infused with
beauty and life. With over 30 years of professional experience in Italy, Marco creates
classical images with impeccable style but enjoys pushing the boundaries as well. Extremely
creative and with outstanding post production skills, Marco and Dominque have the rare
ability to combine imagination with reality in sublime Italian style.
In 2015 they moved Auroville, an International township located close to Pondicherry in
South India.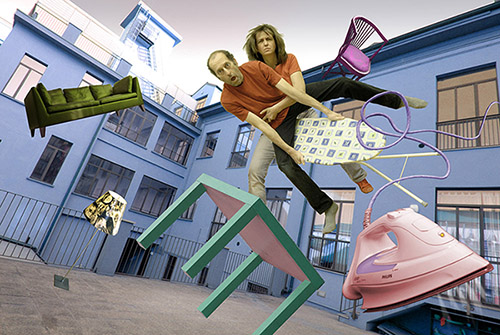 Melting Spot is an activity registered with AV Art Service, Auroville, India
Melting Spot
Auroville Foundation – AV Arts Service
Auroville 605101 – Tamil Nadu - India
GSTIN: 33AAATA0037BPZ3
Tel 0413 2623188